Proofing Greetings Cards
30/01/2020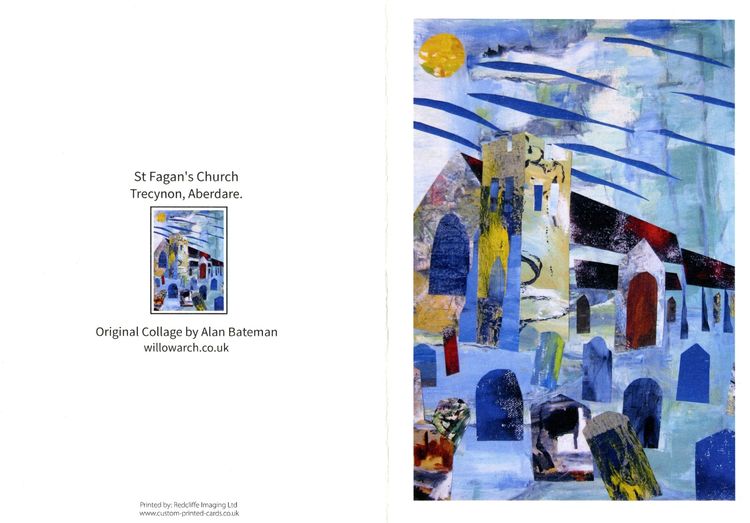 This card is based on a collage of St Fagan's Church, Trecynon near Aberdare. The original is probably 30 inches high but it looks fine as a 7" x 5" card. This has a white border though I will get it re-proofed as a 6" x 4" card, with and without borders.
The only way to find out what images look like when made into cards is to make proofs. This involves choosing and editing appropriate images and then uploading them to the printer who then sends you back the finished product. Sometimes the colours are too dark compared to how they appear on the screen and other times the edge detail is lost because of bleed. The size of the card is important too and I find that many of my images will not tolerate being made larger and slightly smaller seems to work best.

All my cards are blank inside but it is useful to include a small amount of information on the back. However its very easy to miss the detail, such as punctuation or capital letters.